Landing your dream job might be everything, but have you ever paused to remotely imagine how you would feel creating your dream job?
If your answer to the above question is in any way a no, then stop reading right away. This article is not for you.
Now that the rest of us besties are here, tell me, how did it feel imagining that you did in fact create your own dream job?
Exhilarating? Or perhaps unnerving?
Well, we'd say, it's a lot of both in reality.
So, let's face it, you want to launch your new business idea – you've finally gotten past your moments of procrastination, found a niche and now you're ready to dive in.
But, of course they are but's. Nothing ever goes without a but. What do you really need to be sure that the launch of your start up does not wind up a comical disaster?
I've prepared a few entrepreneurial guides to help show you what you need to tick off your boxes rest assured that you are doing just right.
We're going to skip the finding your niche part, because we believe that you're smart enough to have figured out what industry your business falls under. So, we're going to jump straight away to the not so much basics. Here we go.
Skipping is fun – But not when you skip market research.
Many brands, sadly even a few huge ones have continued to pay the price for skipping this very essential step. Before you launch, you need to understand what's going on in the market you're breaking into and how they have reacted to other similar businesses like yours.
Your market research is everything. It will help you know what kind of people are your target audience and how to bridge the gap between your product or service and them. You also get to know if you need to tweak things a little to be able to be relatable enough.
Now, mind you if your target market cannot relate to the product or service that you offer them, you cannot hope to ever make a sale. Harsh truth, yes, but you need to hear it. 
People will always buy what they think they need. The probability that they'll simply give you a trial even without being able to relate to it, is like hoping for a goodwill magic from the fairy god mother. Not to dash our Disney dreams, but sometimes fairy godmothers don't always show up in real life.
The point? Don't leave things up to a probability. Especially when you are just a startup.
Another analogy is like firing a gun without a target and somehow hoping to hit the enemy. What are you? The Transporter?
Chances are likely that you will get shot in your own foot. That is exactly what launching a business without doing a proper market research does to an entrepreneur. You shoot yourself in the foot. Bonus points if  you've seen the Transporter. If you haven't, my bad. 
I must add, a market research not done properly is as good as nothing. Why? Because it takes you even farther away from your goal.
Do you want that? Okay, you don't need to answer that. We already know the answer.
A good market research cannot be conducted by just anybody. It has to be with someone who understands the goals of your business and the concepts that you want to pass across to your specific market. That way, they'll be able to find just what is perfect for your kind of brand.
Don't forget there are several elements to a good market research including competitor analysis, brand goals, marketing strategy and budget. You don't get to pick and choose. You need all of them. 
Tag is a game, but taglines are not.
Seriously. We cannot say this enough. This is the core part of branding. You don't want to skip it even if many do. Now let me tell you why.
60% of your marketing is heavily influenced by the presence or absence of a tagline. How so? With a tagline, your brand already has a predesigned template of concepts, brand identity, purpose and selling point.
All you have to do is build your contents around that! Easy peasy weezy.
You don't get it right? Hang on, let's show you something.
You've heard of Nike right? Then you're no stranger to the words – ''Just Do It.'' And if you haven't, then I envy you. You have no idea how safe you are from this world. But just to be on the safe side, I've included an image reference hoping it does the trick.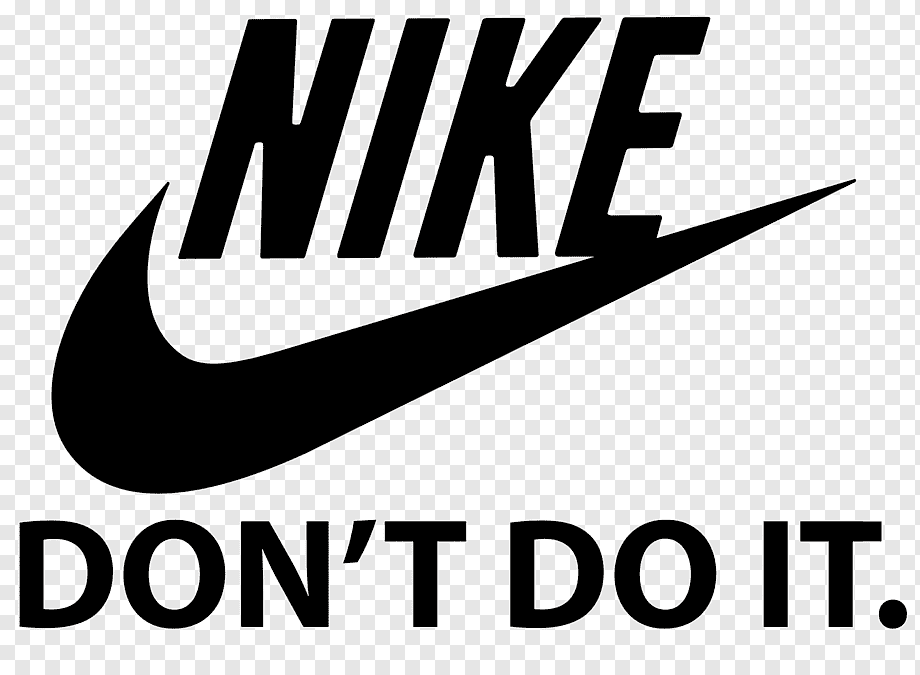 Where are we headed with this? Keep reading. We're taking you back to ancient history, but in a not boring kind of way.
Nike's tagline was born in 1988. The catch about this is the fact that the tagline wasn't even an elaborate well thought out plan. It was the result of a desperate man's attempt to produce a catchy and pleasing option to some members of the board of directors at a meeting the very next morning.
Now, we're not in any way endorsing desperate attempts. You''re not Nike okay. You don't have to be under any pressure. 
Now where were we? That's right. Dan Weiden, Co-Founder of Dan Weiden Advertising Agency has often being quoted as saying that those words that became Nike's most reassured tagline were actually inspired by a dying murderer's last words just before he faced the firing squad.
''Just do it." Just kill me. And voila, Dan shortened the words and presented the idea to the board. And you know the rest. Nike has gone ahead to dominate the shoe industry replacing Rebook and setting itself in the top tier league.
Now how does their tagline play a focal point in their marketing?
At FAVES_PEN, we came up with a tagline test meter that determines just how much a tagline serves its purpose and Nike crushed all elements. The ERSU Test.
Evoke, Relatable, Simple & Unique.
With that simple phrase – Just do it, they were able to evoke a feeling from their target audience. Their tagline was so good, that it did not select type of people it could evoke emotions from. Everyone was their target audience. It was relatable to any gender, race, lifestyle, career and location. It didn't matter who or where you were. How could anyone with such a marvelous tagline ever run out of contents? Think of the different target audiences Nike could create contents for? That's the power of a good tagline.
Another good point is the fact that it was simple yet unique. Three words, easy to pronounce too. Anyone could say them even in their sleep. Note, Nike didn't go through a bunch of tagline generators on the internet or try to steal off a similar idea. It was fresh off the block, unique and spoke about the persona of the brand and the kind of image they wanted their target audience to see.
Thankfully, you don't have to do this all alone. We offer FREE consultation to brands and entrepreneurs seeking to understand the role of taglines for their business as well as generating one.
Taglines are just one of our many specialties and you can simply book a free consultation call to get started right away!
Social media to the rescue!
Whether you're a Gen Z or not, let's face it. Social media has become the god of marketing. You can go from zero to thousands of sales in just one single day thanks to social media.
The downside? In the hands of the well skilled, social media is a powerful tool. But if you are an entrepreneur who cannot remember the last time they visited Twitter or Instagram, we'd suggest getting s social media manager right at the beginning. The reason is, a good manager will know the importance of building anticipation on your page right before you even go Live.
If you have already launched, they'll know how to manage and draw attention to your page or media. As time goes on, you may need influencers, but that is only when you begin to grow as a brand.
Social media is all about good contents and you might need a different person creating these contents and another doing the operation. They need to be consistent too and created with your audience in mind.
Sounds overwhelming? You could reach out to us. We have being honored at FAVES_PEN to be able to grow brands by managing and producing scheduled, well researched social media posts and captions.
We can set you up quickly for any of our affordable monthly packages and help you build the content dominance that your brand deserves. They don't call us your brand buddy for nothing.  
Now, let's say you've gotten all of these aspects covered, what next?
What next is staying tuned to our blog for more branding tips and guides from your one and only brand buddy.
Entrepreneurship is no joke, but we can make this fun together.
As you continue to learn and grow on the process, we cannot help but wish you well.
Don't forget, you can always reach out t to us for some free advice or consultation. We are your buddies and we are committed to seeing you grow.
If you enjoyed this read, you can consider sharing it on your socials and giving us a tag so we can see it.
Also, you might want to stay tuned for more tips coming your way as a certified member of the buddies. 
Until we come your way again, 
Live, Dream, Grow.
Your Brand Buddy,
FAVES_PEN