I would definitely have loved to begin with probably explaining who the Gen Z's are, but I think almost everyone has had enough of all the varying definitions attached to it. So I'll simply put it briefly - Gen Z's are the new age. The new generation popularly called the mobile generation or the computer crazy age. And rightly so.
Technology has seen an upward surge since the Gen Z era with noticeable improvements in the digital world, along with the well, metaverse. Of course, trust me to pipe in the metaverse. With the blooming NFT market, one can only be close to the stone age to claim that they have not heard of that single term, metaverse at least more than once.
Not to derail, what exactly is the point of this article? Give me a minute to catch my breath will you? Whew!
Much research has gone into trying to discover the recipe for the Gen Z's remarkable success with regards to branding and social media. Don't get me started on the sheer amount of TikTok influencers, Instagram stars and YouTube creators who have snagged 7 figure endorsement deals and ambassadorial gigs. It's almost as if these teens have stolen the show from former celebrities, Hollywood icons and the likes of artists who used to be the sole beloved face of the industry. And from the outside view, it looks like they're having fun doing so. Meh! too bad for the millennials
I did some digging of my own and as a Gen Z myself, I figured out the almost magical recipe that has culminated to the sheer increase of more Gen Z's getting breakthroughs in the media world and their efficient use of social media. One sentence - Blending Personality with Branding & Social Media.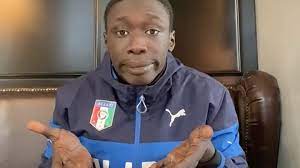 Khaby Lame, TikTok Influencer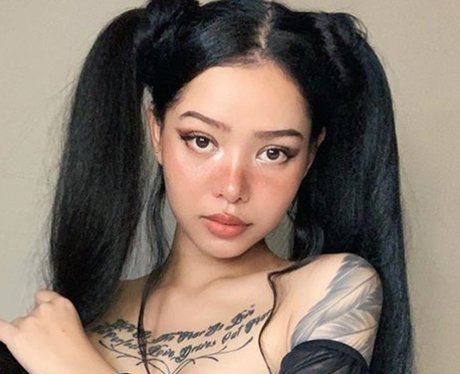 Bella Poarch, TikTok breakout star/artist
I am going to use Khaby Lame and Bella Poarch, two sensational TikTok Influencers who have gone from merely making videos for entertainment to being worldwide stars as case studies. Khaby holds the record for signing endorsement deals and collaborations with brands such as Xbox, Netflix, Amazon Prime, Juventus and more. In his videos, he is often silent only making gestures with his face and hands. But those gestures were enough to make a million people react and share his videos. What was the winning trick?
Khaby was able to infuse elements of his personality into his contents and made that his selling point. By infusing his personality, he was able to relate to his audience so much that he didn't need to say a word for anyone to get his point. Repeatedly in interviews, Khaby has opened up to his struggles with introvertedness and self confidence. But these flaws were what made Khaby special. The silent tiktoker who mimicked real life situations and offered more easier ways out of problems was fast becoming an internet sensation and brands with an eye for the next big thing could not wait to hunt him out for deals.
Now, let's talk about Bella.
Bella Poarch is a fast rising TikTok star who skyrocketed to fame for posting a lip sync video - no more, no less. It might sound easy to you, but a trial will convince you otherwise. I'm not trying to discourage you, I'm actually serious.
While it certainly isn't the first time the internet is seeing a lip-sync video, there is some extra spice about Bella responsible for her instant fame. When glossy.co interviewed Bella in 2021, she revealed tidbits about herself such as her love for anime and beauty aesthetics. Alright, let me explain.
Bella's concepts are simple. A lip-sync along with an anime looking makeup effect and her signature hairstyle. Her personality is calm and almost like Khaby, she is silent only with some music on. This unique infusion was the ultimate branding for Bella. Wherever you saw someone else doing something similar, you just know it is a Bella Poarch inspired video.
That brings us back to where our story began. The recipe for the sudden breakout of more GenZ's in the social media world.
With the rise of the likes of Khaby and more, attention has been turned to finding one's uniqueness within self and capitalizing on that. Dancers, fitness enthusiasts, foodies, artists, fashion enthusiasts and more have begun to find a way to do what they love while getting what they need - money. This is a change in the game. Now, we see people simply engaging in stuff that is both fun and lucrative.
Now how can brands tweak this recipe to reach their target market and subsequently improve their branding.
''Give life to your brand.'' Make it come alive. Give it a personality, a relatable characteristic or a concept that resonates or appeases the audience you target. If you treat your brand like an abstract thing - well, be prepared to return to the millennial ages. Just as you would nurture a child - nurture your brand. Once you have given your brand an identifying element, a unique feature or something that just isn't copied from anywhere, but authentic and original, market on that.
Not much of a marvel fan, but what makes Thor who he is without his hammer? And would Superman ever be the same without his blue, red and yellow suit?
That's branding!
What image would you like to portray to your target audience? What is your concept? And how much of a common ground does it have with the people you intend to sell to?
The first step is having a tagline. A tagline draws you 70% closer to your target audience. A good one nonetheless, because a bad tagline will take you farther as much.
How then can you get started on a tagline that helps capture the very essence of your brand?
There's a post by FAVES_PEN on LINKEDIN that provides all the basics you need to get started, courtesy of your brand buddy.
Find out what and how to get started on creating a tagline that serves the purpose for its creation.
The Gen Z reign is far from over and 2022 is proof of it. One can only try to move with the waves or fight it. The later often more precarious than the first.
It's a Gen Z world and to survive, one must learn to keep up with the constantly evolving digital world. It's not so hard after all. With a few clicks and an intense desire, you whether a Gen Z or not, might be on your way to finding your own breakout.
When you do of course, do not forget where you first saw it. On this page of random branding advice and tips from your favorite ghostwriter and brand consultant.
Happy branding!
JB FAVOUR
JB is the founder of a content creating & branding agency, FAVES_PEN that offers content creation, content management, branding/marketing support as well as target market research for brands, businesses and companies. When she is not directing contents at FAVES_PEN, she is ghostwriting memoirs, autobiographies and other works of both non fiction & fiction. Her passion for infusing storytelling with her copies have made her content super relatable and niche versatile.
You can connect with her on Linkedn or reach her via email favourjoshua366@gmail.com